Promotions
Large Groups
10-14 players – 10% discount
15-19 players – 15% discount
20-24 players – 20% discount
25-29 players – 25% discount
30+ players – 30% discount
*Large groups must pay together to receive their discount, discounts are valid on holidays, large groups may be subject to pay a 50% deposit to confirm their booking
Birthdays
Get a free game on your birthday!
Get 50% off your game 2 days before or after your birthday
*Birthday person must bring a valid piece of ID, birthday discounts are only redeemable once per day, birthday discounts are valid on holidays
Student Monday
Students will get a 30% discount
*Must bring a valid piece of student ID, discount is redeemable once per day, discount is not valid on holidays
Senior Tuesday
Individuals over the age of 50 will receive 25% off their game
*Must bring a valid piece of ID, discount is redeemable once per day, discount is not valid on holidays
Family Wednesday
Buy 4 games, get the 5th free!
*Games must be purchased together to redeem 5th game, discount is redeemable once per day, discount is not valid on holidays
Date Night Thursday
Buy one game, get the next 50% off!
*Discount is only redeemable after 5PM, games must be purchased together, discount is redeemable once per day, discount is not valid on holidays
Friday & Sunday Spin Day
Spin the Wheel to win a prize!
*$2 per spin, only one spin per payment, discount is valid on holidays
FEBRUARY PROMOTIONS
Feb 2: Superbowl Sunday: Tell us your favourite halftime show and get a free hint!
Feb 13: Galentine's Day: Buy four games and get the 5th free!
Feb 14: Valentine's Day: Groups of two get buy one, get one 25% off!
Feb 17: Family Day: Buy four games and get the 5th free!
Feb 26: Pink Shirt Day: Come in wearing a pink shirt and get an extra hint!
Holiday Hours
Feb 17: Family Day: 1PM – 11PM
*All promotions are subject to terms and conditions
Long ago, the tallest tower of a castle was cursed by a Sorceress who was obsessed with her reflection in mirrors. Because of her obsession and the magic she controlled, the Sorceress and the tower became trapped in the mirror realm, where she still remains today. Over time, the surrounding village was also engulfed by the curse. Now, it's up to you and your teammates to venture into the tallest tower to find the Sorceress's hand mirror and break the curse. Can you accomplish this mission before the mirror realm drains all your energy? You only have one hour to find out.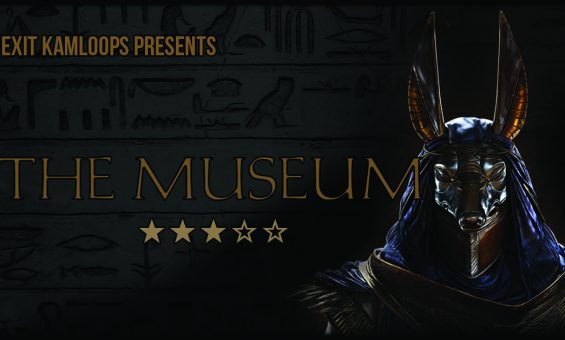 You are part of an elite team of thieves. You've been all over the world, stealing artifacts and precious items from Art Galleries, Museums, Private Collections and more. You've now set your eye on a new treasure; A priceless gold cast Ankh once belonging to the Egyptian God, Anubis. The item is about to be put on display, along with many other rare, Egyptian artifacts, at a local museum..
You've hacked into the network to disable the buildings security system but you only have an hour before the system reboots. Your mission? Infiltrate the museum through the weakest access point; the employee entrance. Then make your way to the warehouse at the back of the museum to where the Ankh is being kept, swap the real one with a perfect replica, and finally, escape the warehouse, all in under an hour. Think you have what it takes?
Tired of being on Santa's "Naughty List"? This year, you're infiltrating Santa's workshop to add your name to his good books. Just make sure Santa is asleep!
"What could be worse than the people we're running from?" In a dystopian future, all crime is legal and you're constantly on the run and fearing for your life. You and your teammates have sought refuge in an abandoned building. However, once inside, you realize this isn't an ordinary abandoned building. This is an abandoned asylum. Is time standing still? You all must get out of here as soon as possible.
How do we book a reservation?
You can book a reservation online or by phone. We highly recommend online booking to help you see available times for your preferred theme(s).
How do we pay for an escape game?
Payments must be made in person prior to entering the real-life escape room.
Can my group rent the entire facility?
Absolutely! Let us know what you're planning, including the size of your party and the event date. Email us at [email protected] for more information.
Are reservations required? Do you take walk-ins?
Walk-in players are welcome at Exit. However, without a reservation, we cannot guarantee a place in one of the escape rooms. Therefore, we recommend booking a reservation for your preferred theme 2-3 weeks in advance, especially if you plan to visit on a weekend. Changes can be made to your reservation up to 3 hours before your game is scheduled to begin.
Can we safely store our belongings while we're in the escape room?
Of course. During your game, you can store your personal belongings in a complimentary locker that is safe and secure.
We're not located near Kamloops. Do you have other locations?
Yes, Exit has 10 locations in British Columbia, and 2 locations in Alberta. Looking for fun things to do near you? Click here to find out which of our locations is nearby.
Do you provide lockers to store our belongings and is it safe?
Absolutely. We provide complimentary lockers for all of your personal belongings so they will be safely and securely locked away during your game.
Do you ever change the things inside?
Depending on the performance of our customers, we periodically change the puzzles and clues inside. For version updates, please continue to check our Facebook page.
WALK IN POLICY: We gladly accept walk-ins, however we recommend our customers to make an online reservation to avoid disappointment as operational hours may change without notice.