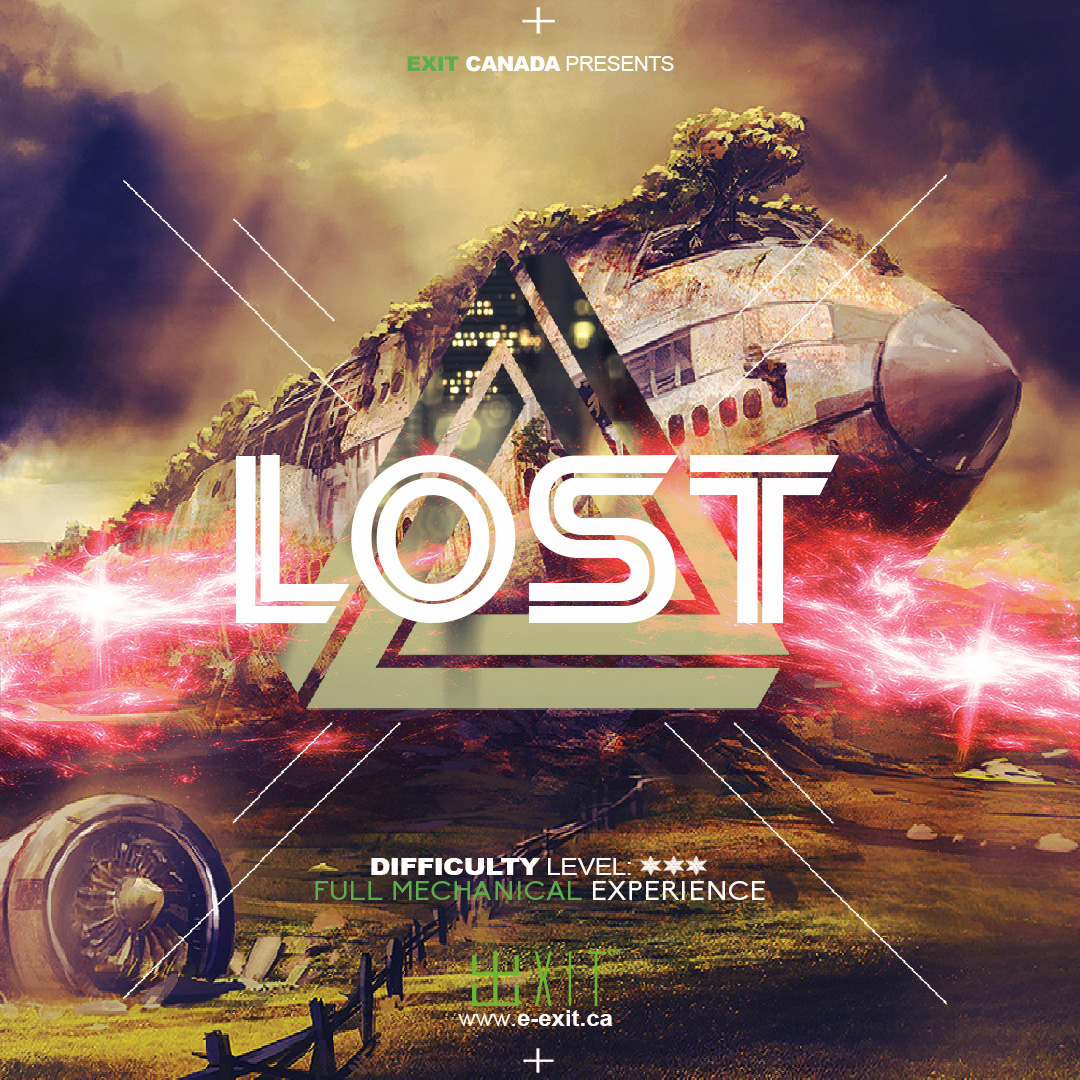 Newest Escape Room Theme Inspired from popular TV Series – LOST
Our Newest theme update has landed!
Inspired by the popular TV Series – LOST
Aircraft Hijact V2 – LOST – NOW OPEN for bookings at : www.bookeo.com/exit-beckwith
You're on board the world's first AI piloted plane when suddenly, it crashed due to an engine failure. Now lost in a mysterious island, your group are the sole survivors and must utilize all resources to find a way to evacuate before the aircraft becomes unstable. Everyone's survival is at stake.
Invite a large group to compete, bring a small team to work alongside others, or book an entire room to include your little ones! No expertise is needed: find clues, solve puzzles, and work together to escape with only 50mins on the clock! Are you confident that your family will master the challenges of our escape rooms and successfully solve the task at hand to break out within 50 minutes? Find out by booking an unforgettable adventure with EXIT Canada today!
Not sure what to get up to with the entire brood? We suggest leaving the house and checking out games!
Come and play one of our many exciting escape rooms with your little ones! Also Remember to check out our special offer for the best deal!