EXIT is establishing itself as the most recognized and respected brand for Escape Room and Real-Life Entertainment in Canada.
We are pioneers in the future of Real Life Entertainments alternatives.
SUPPORT FROM OUR ENTIRE TEAM – BECAUSE WHEN YOU GROW, WE GROW.
Our in house team manages every aspect of the startup and ongoing operation, from game creation and construction to ongoing marketing and operations support. You can rely on our experience to make solid decisions in favor of profitability.
Escape Game REVOLUTION
We are constantly testing new games to stay ahead of the market and fulfill our customers' needs. Our ongoing Innovation is the key to continuing success.
CUTTING EDGE STORE DESIGN
Each location is designed by Mr. EXIT, the Founder of EXIT, with 10 years+ commercial space design experience with international brands such as: BOSE Sound System, Samsung, and more to ensure a premium design to match our premium product.
WHY OUR GAMES
Our games are fully designed by our in-house designing team – from the basic puzzle/riddle to fully mechanical & computer controlled game room, making them the best choice among competitions.
—
Disclaimer – this information is for discussion purposes only. No representation is made from the franchisor to the franchise partner for start up costs, sales, volume, expenses, or profits. The success of this business is related to many factors, including, but not limited to, franchise partner experience and management ability, skill set of employees, competition, weather, traffic patterns, economic climate, hours of operation, customer service, cleanliness of business, etc. Franchisor, and its employees, and directors, assumes no liability whatsoever.
WHAT ARE THE BENEFITS TO OWNING A FRANCHISE?
Owning a franchise allows the opportunity to go into business for yourself but not by yourself. Here are a few of the key benefits to joining the EXIT franchise system: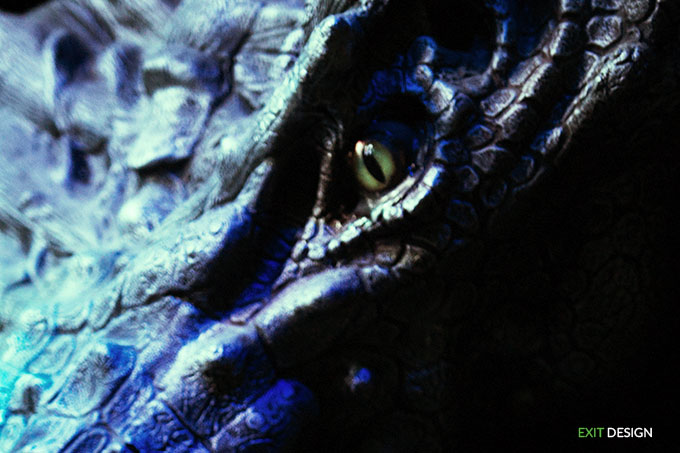 A PROVEN BUSINESS STRATEGY
A significant benefit of owning a franchise is that it offers business owners a proven business strategy. While many new businesses struggle to develop a viable and profitable business plan, EXIT has been successful due to the ability to ensure profitability of our Franchise Partners.
NAME RECOGNITION
The equity in name recognition provides loyalty from consumers who trust in the name (or Brand) of the Company. It may take years for a startup business to establish a brand identity in the marketplace, and then there is no guarantee that consumers will recognize them as a leader in their industry. EXIT has the benefit of being the first in the Canadian Market, and are experiencing exponential growth as the franchise grows and expands.
PRE-ESTABLISHED SUPPLY LINES
Establishing dependable relationships with suppliers is another challenge new business owners often face. A lack of adequate and reliable suppliers can cripple your operations ability to do business, compromising the chance your business has to succeed. EXIT has established relationships and pricing structure with our vendors to ensure the best product quality and price is always maintained.
TRAINING PROGRAMS AND EMPLOYEE POLICIES
Franchisors provide employee training programs for their Franchisee's. EXIT's training program equips our Franchise Partners and employee's to perform their jobs efficiently and effectively. It exposes you to real operations and the rewards and challenges that you can expect on a daily basis. There is a strong emphasis on Customer Relations, Product Quality and Operation Efficiency.
A BUILT-IN SUPPORT SYSTEM
EXIT provides a built-in support system; a safety net to assist you in building a business they can be proud of. This is a particularly important benefit for business owners that have little or no experience in their industry. In addition to provide experienced and knowledgeable feedback and guidance, we also ensure that our standards of product quality, value and customer service are consistently met in all locations within their district.
EXIT takes great pride in the team of talented Franchise Partners we have across the country.
If you are passionate about creating an environment that drives you personally, if you love to inspire those around you, and if you are seeking a business that will cater to the entertainment needs of consumers today and in the future, you and EXIT could be the perfect blend.
FINANCIAL INVESTMENT
The monetary investment required for an EXIT franchise includes a one-time franchise fee as well as the cost to build out the store. At least half of the overall cost must be unencumbered cash or liquid assets, with the remaining financed through a chartered bank or small business loan. Details can be found on our Frequently Asked Questions page.
OPERATIONAL COMMITMENT
In order to qualify as EXIT Franchise Partner, you are required to operate the business as a full-time owner/manager working in the store a minimum of 30 hours per week.
PASSION
We love this business and hope you will too! We are looking for Franchise Partners who share a passion for offering games that is challenging and enjoyable, while delivering an exceptional customer experience to everyone, every time. When you offer great service like we do, people react. They feel good about doing something that contributes positively to their relationships with friends, families and co-workers.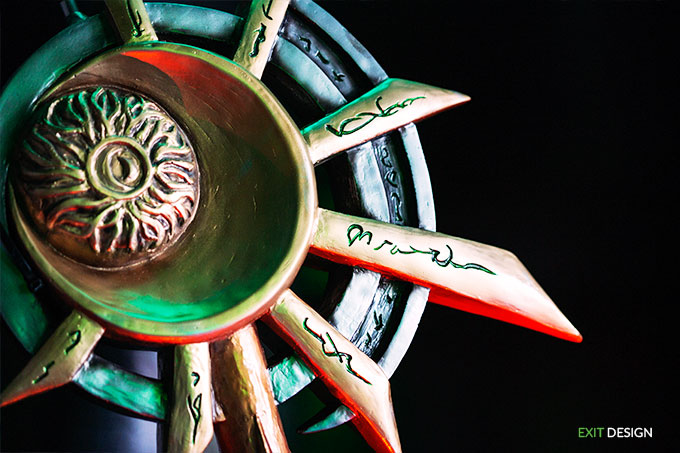 How many stores does EXIT have?
EXIT has over 15 Canadian locations from Vancouver to Toronto and some in between. We are proud to be a Canadian company that is owned and operated by people in your communities.
When was EXIT started?
The very first store opened in Richmond, BC, Canada October 2013.
What markets does EXIT operate in?
EXIT currently is operating across Western Canada, and strategic consideration is given to North America, and eventually International markets.
What are the requirements for a Franchise Partner?
To qualify as an EXIT Franchise Partner, you must:
Operate the business as a full time owner/manager working in the store, behind the counter, a minimum of 40hrs/week.
Be able to finance the cost to build and operate the business.
Have a passion to serve customers with excellence while building a business.
Have an outgoing personality that connects with your employees and customers.
Be willing and able to work hard! Yes, our locations are busy and only the most committed applicants will have the tenacity and talent to uphold the standards of the EXIT Franchise System.
Do you allow multi-unit owners?
Once you have mastered the skills required to successfully operate your first location, EXIT can offer the appropriate training to expand "your business" to a second location and beyond.
Does EXIT grant territories?
EXIT does not grant territories. We allow a franchise partner to expand their business based on the levels of quality and service that they and their employees provide. In the EXIT system, a well-run business brings additional opportunities for expansion.
How much does it cost to start an EXIT franchise?
After successfully completing our thorough interview and qualification process, you will be awarded an EXIT Franchise Agreement. The Franchise Fee is a one-time payment of $20,000 to be part of the EXIT Brand and an estimated cost of $15,000 for each game theme. The cost to build a store, depending on location and store type. At least 50% of the franchise cost must be unencumbered (cash or liquid assets). The remaining amount may be financed through the chartered banks, or by way of the Canadian Small Business Loan.
What is included in this start up cost?
Included in the cost of a franchise is the following:
Assistance with site selection and lease negotiation
All equipment, furniture, display equipment and signage
Use of recognized and respected 'EXIT' system and brand equity
EXIT Training Program – 1 week completed in your operating region, and
the additional (optional) training at our hands-on facility located at Richmond BC.
Store opening manager to assist in the opening of your EXIT and training of your employees.
The use of all EXIT Proprietary Manuals and Systems – Right to use the Trademarks or Trade names
Comprehensive marketing and merchandising programs
Ongoing support from the Support Office
High profile national presence
Shared buying power
Partnership with a Franchisor devoted to the shared success of all Franchise Partners
What influences price fluctuations on start up costs?
Factors such as size, geographic location, condition of premises, economic climate, furniture, fixtures, equipment, signage, local safety regulation and the overall work required by general contractors will affect the cost of construction.
If the cost is lower on construction, do those savings benefit me?
Yes! The costs of construction may fluctuate from the time you sign you Franchise Agreement and the time construction commences on your store location. This is the reason we must provide a range for total investment. If there are any decreases in construction costs, the savings would be passed on to you. In addition, EXIT continues to research new products that reduce construction costs, without compromising quality or design.
Does EXIT offer financing?
No, EXIT does not lend funds to finance the cost of the franchise. However, once you have been awarded a franchise with EXIT, we will be happy to introduce you to our banking contacts.
How much Capital Net Worth is required for a Franchise Partner?
We require a net worth of $250,000 minimum, and unencumbered capital of a minimum of $100,000.
What is the ongoing Royalty Fee and what does it cover?
The Monthly Royalty Fee + Marketing Material Fee is 9% of gross sales. This fee pays for the cost of ongoing support and training, product research, and ongoing development of the EXIT Franchise System.
With respect to games provided, can I add my own?
YES and NO
No. The strength of a respected franchise system is based on a customer experiencing consistent products and services at each outlet.
However, we leave the door open for franchisees to present their ideas. Your game may or may not be approved by the head office. Our professional team will give you advises and revise strategy if needed. Once it's approved, you can add the game into your facility. EXIT brand owns all rights for all games.
Can I create my own pricing?
Maybe.
Due to the non-competition rule between EXIT facilities, we are all on the same boat.
Pricing can only be changed when it's approved by Head Office. We are not willing to see any price wars between different EXIT locations within close distance.
How do I apply for an EXIT franchise?
To submit an application for future opportunities, please complete the Initial Application Form. Your submission will be directed to the sales team who will then contact you directly.
Note: Each owner/partner associated with the purchase of the Franchise must complete the Franchise Request for Consideration.
Will EXIT assist in finding me a location and negotiating the lease?
Our Real Estate agents and Development Team will assist you in securing and negotiating a location. Once the site is secured, the Store Development Team begins the process of assisting Franchise Partners with tendering prices and construction of the new location. Leases are typically held by EXIT Canada and Franchise Partners then sublease from us.
How long does it take to find a location?
Time required to find a location depends on many factors including competition, vacancy rates, rental rates, and landlord timelines. A location could be available immediately upon execution of a franchise agreement, or it may take a year or more if the franchisee is waiting for a project under construction.
What should I look for in a Real Estate location?
EXIT has a real estate philosophy based on supporting our brand with the best locations possible. You must factor in many considerations including, but not limited to visibility, rental rates, traffic patterns, brand awareness, competition, weather patterns, parking, demographics, and existing sales information and condition of the property.
Who designs the store?
Our founder and director, Justin Tang, have established EXIT as a category leader in the Escape Gaming industry. All design is done in-house and with a design specialist. As a Franchise Partner, you will not have any involvement in the design or layout of your store. Your time will be focused on learning how to provide the perfect service, hiring talented staff, and preparing yourself to open the business.
Does EXIT manage the construction process?
EXIT's Store Development team assists you with the construction process and works closely with the general contractor that you, the Franchise Partner, selects from an approved contractor list provided by EXIT.
How long does the construction process take?
Usually, construction of the premises will take approximately 60-90 days total. There are many stages to prepare for construction including, but not limited to, planning, design, blueprints, engineered drawings, landlord review, city approval, and the tendering process. From the time we decide to proceed with a location to the day we open, we recommend a 6 month timeline to help you meet all required dates.
What training does EXIT offer?
Franchisors provide employee-training programs for their Franchise Partners. This program is a blend of in-store training and classroom theory. EXIT's training program equips our Franchise Partners and employees to perform their jobs efficiently and effectively. It exposes you to real operations and the rewards and challenges that you can expect on a daily basis. There is a strong emphasis on customer relations and service quality.
What ongoing support will I receive?
EXIT manages their districts by offering the time, knowledge and energy of our in house supporting team. In addition to providing experienced and knowledgeable feedback and guidance, we also ensure that our standards of product quality, value and customer service are consistently met in all locations within their district.
We want the process of joining with our company to be simple and enjoyable. Here's an idea of what to expect:
1. Fill in the initial application form.
2. A Franchise Development representative will contact you based on your request.
3. Next, you will meet with your Franchise Development representative to discuss questions, qualifications and application details as part of the mutual selection process.
4. You and your partner(s), if applicable, will be required to fill in a Personal Information Form.
5. After a successful selection process, you will choose a store location that meets your goals.
6. You will be sent a disclosure document for review containing details on the terms and conditions of the franchise. This will be specific to the location being considered.
7. Finally, you will enter into a franchise agreement and submit the Franchise Fee together with other fees due to start the project. We look forward to have you as one of our valuable Franchise Partner team members.